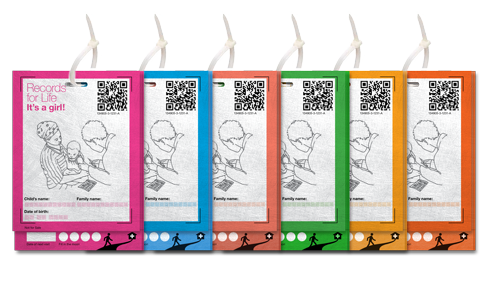 This is Carousel, a finalist in the Gates Foundation Records for Life contest.
Carousel is a user-centric concept for an improved vaccine record. It is a series of preprinted, durable Tyvek cards that are shrink-wrapped, hole-punched, and bound by a circular tie.  It is supplemented by a proven educational flipbook from Flippies and optional Captricity digitization support.
Four health-industry veterans in marketing, engineering, innovation, and graphic design created Carousel as our entry in the Gates Foundation Records for Life contest to improve vaccination records for the developing world.
Carousel was recognized as a Top 40 Finalist out of 312 submissions from 41 countries around the world.
Carousel's designers are four unique people,
uniquely passionate about vaccination.
We're all healthcare veterans, with experience inventing and commercializing devices and tools to make vaccines more accessible and effective. Our work has taken us to new spaces in healthcare, but none of us lost our interest and enthusiasm for improving vaccination.  When the Gates Foundation issued their challenge, we found a rallying point to bring us all together – after nearly a decade – to see what creative solutions we could offer.
We worked well together in the past because we each came with unique skills in creative thinking, innovation, group facilitation, and graphic design.  We were excited to work together again.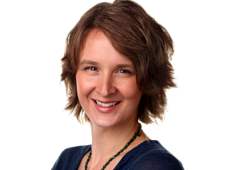 Jennifer Vana
Graphic designer specializing in healthcare communications.
Jen is a gifted designer who understands how to visualize complicated information in ways that are friendly and highly usable. This talent helped make Carousel beautiful and user-centric for patients and health workers.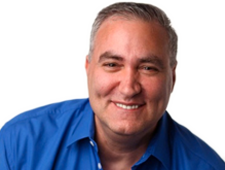 Rich Caizza
Principal and Co-Founder of Fulcrum, a product development firm specializing in medical devices.
Rich holds over 50 US and hundreds of international patents, many for reuse-prevention vaccine syringes used in the developing world. Years of on-the-ground experience in the developing world helped make Carousel a practical solution.

Marty Coyne & Erika Bajars
Principals of Matchstick, a strategic marketing consultancy focused on bringing life-changing medical technology to market.
With backgrounds in engineering and marketing, Marty and Erika think in terms of packaged programs; they have a unique ability to assemble elements, often drawn from other areas, to create a full solution to complex problems. Their talents helped make Carousel a fully considered concept addressing multiple (sometimes competing) needs and audiences.